FOGBOUND / BOOM BOOM SATELLITES [japanese rock]
辺り一面の霧 / ブンブンサテライツ
3rd Single released in 2000, from Japan.
Two people were acquainted at Kichijoji Town in Tokyo.
ブンブンサテライツ第三弾シングル「フォグバウンド」。
Boom Boom Satellites Fogbound Klute's London Fog Remix
https://www.youtube.com/watch?v=mfUgcOKW43g
namco "Ridge Racer V" opening theme song on PlayStation 2
PS2 ナムコ『リッジレーサーV』オープニングテーマソング
出版社/メーカー: Sony Music Records Inc.
メディア: MP3 ダウンロード
アーティスト:
出版社/メーカー: ソニー・ミュージックアソシエイテッドレコーズ
発売日: 2000/03/08
メディア: CD
BOOM BOOM SATELLITES (ブンブンサテライツ)are :
Michiyuki Kawashisma (川島 道行)- vocal, guitar
Masayuki Nakano(中野 雅之) - base, programming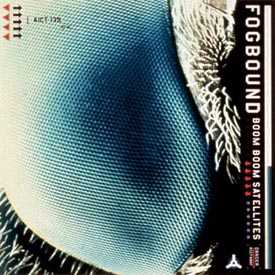 I'm gonna staring at just you by using a compound eye.
Regression to be continues...
2016-06-03 08:30
nice!(0) トラックバック(0)